Women Leaders in Child Welfare Summit

This 2 ½ day Women's Summit is designed for developing, emerging, and trailblazing women faced with the challenge of doing it all. It will provide a welcome break from the daily demands of your mission-work to provide time to reflect on and clarify your vision, purpose, and how to meet the competing demands of your life's work.

If you are a female leader in child welfare, or if you are supervising or mentoring a women leader, we'd love for you to join this unique opportunity to build care, calm, and fortitude into this important work!

We promise this time together to be both introspective and invigorating. Our goal is to make you feel cared for and supported as you develop a plan to maintain that feeling of calm in your routines when you return to work.
Shawnta is Senior Vice President for Residential and Housing Services at HeartShare St. Vincent's Services. She leads a team of Directors operating Healing Homes, Children's Community Residences, Shelters and Housing Programs that provide housing for our most vulnerable populations in New York City. Shawnta's passion for this work ignited at a very early age as she witnessed the impact of poverty, mental illness, substance abuse and educational inequities in her own family. Now, she works tirelessly to improve outcomes for individuals facing the same hardships her and her family faced.

Lucia is the owner of Yess Yoga Studio in Minneapolis. She has traveled around the globe in her pursuit to learn all she can about the art of yoga. She has studied ancient approaches to the practice and realized yoga is more than a workout. It is a way of life. Lucia's classes are focused on integrating a healthy mind, body and soul, both on and off the mat. By applying the principles of yoga to everyday life, Lucia has found a deeper sense of peace and happiness. Her mission is to help others discover a new level of contentment.

Jamie is the Executive Director of Pollen, a community of 10,000+ civic-connectors across Minneapolis and St. Paul. She has been identified as a "40 under 40" by the
Minneapolis / St. Paul Business Journal, and as a "100People to Know" by the Twin Cities Business Magazine. Nationally, Jamie was recognized in the Huffington Post as one of four millennial leaders, "doing important
work to move us toward a more just and equitable society." She serves on the board of GiveMN and in 2009, co-founded the literary arts magazine Paper Darts.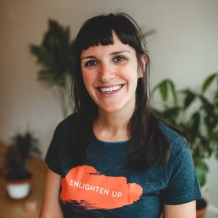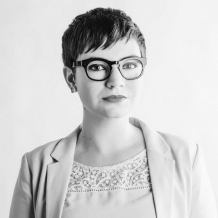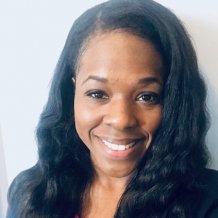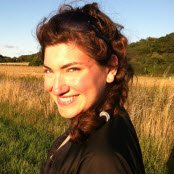 As Chief Innovation Officer of Brave New Workshop, Elena works with a diverse set of global organizations and helps them bring BNW's corporate speaking and training services to their leaders and employees. BNW programs focus on the human side of innovation, and specifically the behaviors and mindset needed for employees and leaders to foster an open, inclusive, transparent, and nimble culture. Elena is also co-author of The Innovative Mindset.

"Go! Even though you may already have good or even great practices at your agency you are bound to have enough to take away from a Summit to take your practices to another level."
"Thank you so much for your hospitality & accommodations. I've never felt so safe to ask for what I need and to participate w/o judgment in a training before. Thank you for creating such an intentional reflection time."
"The hospitality was amazing.
I hope my county supports me in attending additional summits. I have enjoyed everything and am thankful for the opportunity to learn and abolish foster care."
What other Summit participants are saying....